About Your
ADHD Unlocked Guides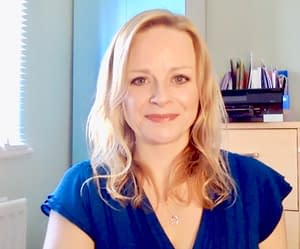 Michelle has been coaching, training and mentoring individuals and businesses since 2008, and working with adults with ADHD since 2017. 
Diagnosed in 2017 at the age of 44 after a suicidal crisis, Michelle then became an advocate for reducing stigma and widening understanding of ADHD through the charity she founded, ADHD Action, and is mentioned in Hansard, the official parliamentary record, for her advocacy work. She has made many appearances on TV, radio and print media. 
Michelle is studying for an MSc in Psychology in her spare time. She is ILM certified, a member of the European Mentoring and Coaching Council, and is certified in Cognitive Behavioural Therapy (CBT) via the International Association of Therapists. 
Michelle co-authored the UK scientific consensus paper for females with ADHD published in BMC Psychiatry in 2020.
Stephanie was also diagnosed with ADHD as an adult in 2017, aged 38, following the diagnosis of two of her daughters.
 A former Magic Circle Lawyer working in Banking, Stephanie is now a certified ADHD Coach who has helped educate and inspire students and their parents, professionals, entrepreneurs and creatives to understand and embrace their ADHD, helping them to create the structures and strategies they need to achieve their goals.
Stephanie is a former Primary School Governor for Special Educational Needs and Disabilities ("SEND") and trustee of ADHD Action.  Stephanie is passionate about raising awareness of ADHD, particularly in the Healthcare and Education sectors.